Welcome to Pelican Park Recreation Centre
Please Follow Public Health Orders in Venue
<p>We are open and follow all current public health orders.All patrons aged 18 years or older MUST provide proof of vaccination upon entry. From Friday 24 December 2021, masks will be required to be worn indoors for patrons aged 8 years and above unless undertaking excessive exercise, when in the pool or exemption applies. Restrictions are in place to support social distancing requirements. Remember check in via the Service Victoria QR code at the entrance. Please refer to our COVID updates page for more information</p>
Welcome to Pelican Park Recreation Centre

Pelican Park Recreation Centre is the premier lifestyle gym and indoor swimming pool on the Mornington Peninsula, Victoria. We cater to the needs of the entire community, ensuring that both members and casual visitors become happier and healthier.
The centre's facilities offer you a fully equipped lifestyle gym featuring a wide variety of cardio equipment and weights, a functional training area and group exercise classes. With over 50 group fitness classes a week, there is a class for everyone!
The leisure centre also has a 25-metre indoor pool, leisure pool, toddler pool with aqua play features, spa and steam facilities. Staffed by a team of exercise, aquatics and customer service professionals, we are committed to being readily accessible for all of your needs.
Come in and visit us today! We look forward to providing you with the best health and leisure experiences possible.


Frequently Asked Questions
Will I need to provide proof of my double Covid-19 vaccination status?
Yes, in line with the latest Vic Government advice, anyone 18 years or older visiting Victoria's indoor recreational facilities and pools, including employees, must be fully vaccinated unless they have a medical exemption* You will need to show proof of your vaccination status to the Pelican Park COVID-19 Marshall Employee before entering our facility.

Will I need to wear a Face mask?
From Friday 24 December 2021, Masks will be required to be worn indoors for patrons aged 8 years and above unless undertaking excessive exercise, when in the pool or exemption applies.

Will I need to Covid check-in?
Yes, you must check-in using our QR code upon entry. Our COVID-19 Marshalls will assist you if you do not have a smartphone or a phone with a camera.

When will swimming lessons commence?
Our swimming lessons re-commence from Monday 17 January 2022 as normal. Please check your Active World App to view your class time and teacher. Please note that over the past few months a number of our Teachers have resigned to take on new career paths, so your child may have a different Teacher than they had the last time you were here.
Will my child need to be vaccinated for swimming lessons?
In line with the latest VIC Government directive, anyone 18 years and over visiting Victoria's indoor venues and pools, including employees, must provide proof of full vaccintion unless they have a medical exemption This includes any parent or guardian attending with a swim school student as per the State Government directive.
For more details about what our re-open will look like, click here to read our latest email update.
Opening Hours

Monday to Friday 6am - 9pm

Saturday & Sunday 8am- 7pm

Australia Day Public Holiday
Wednesday 26 January
8am - 4pm
Bookings required for group fitness classes (including aqua), via our Active World App with capacity limits applicable. This includes all Members, Multi Visit Pass Holders & Casual Visitors.
​Bookings are not required for the gym or pool.
Become a Member
As a Pelican Park member, you will have access to ongoing support from our team who will provide the support and motivation needed to help you reach your wellness goals and supporting a happier, more active lifestyle.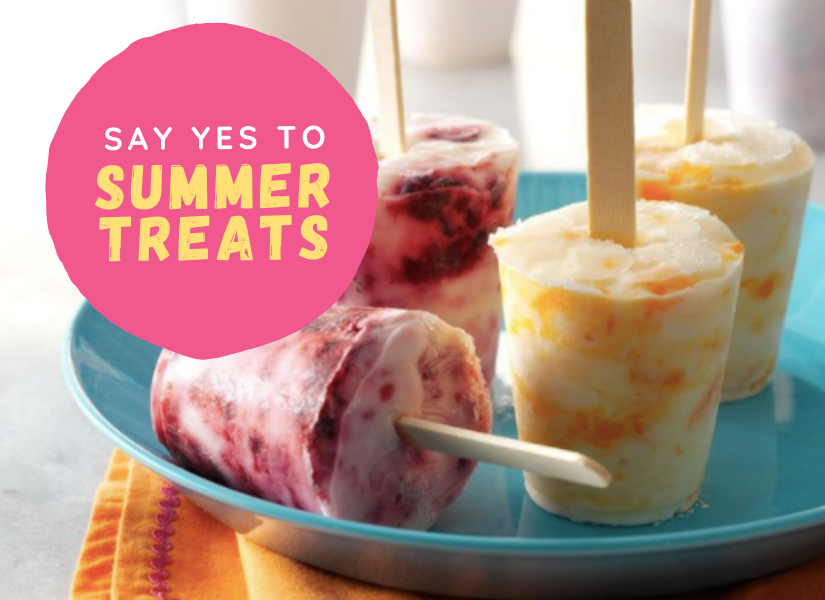 Say YES to Summer Treats
Cool down this Summer by trying these refreshing Frozen Berry Yoghurt Swirls! Quick and easy to make with only 4 ingredients - they are sure to be a hit with the whole family!
Say YES to a Safe Summer
Summer is here, and it's a great time to remind each other to be safe when in the sun or by the water!
Summer Holiday Swimming Program
Say YES to summer swimming and get a 5-day intensive swimming program as well as 4 weeks of FREE pool access for the whole family*!
Water, what is it good for?
Drinking enough water every day is crucial for many reasons: Organ function, prevention of infection, cellular nutrition, joint health and regulation of body temperature. Learn more below.